Zhang Yi Meets with Chen Yang, Standing Deputy Mayor of Yangzhou
2017-11-22
Invited by the Government of Yangzhou, Zhang Yi, Chairman of EU-China Municipal Development Commission (ECMDC), visited the city with a history of 2,500 years, and participated in the justification meeting chaired by Chen Yang, Standing Member of the CPC Committee and Standing Deputy Mayor of the city with officials from authorities of the city and the district for introducing vehicle dismantling equipment from Germany. As the project's recommending party, Yang Weimin, Secretary of the CPC Work Group and Chairman of Yangzhou Federation of Returned Overseas Chinese accompanied Chairman Zhang Yi throughout his visit in Yangzhou. The delegation also included Ingrid Jiang, Chairwoman of EU China Municipal Development Project Management Co., Ltd.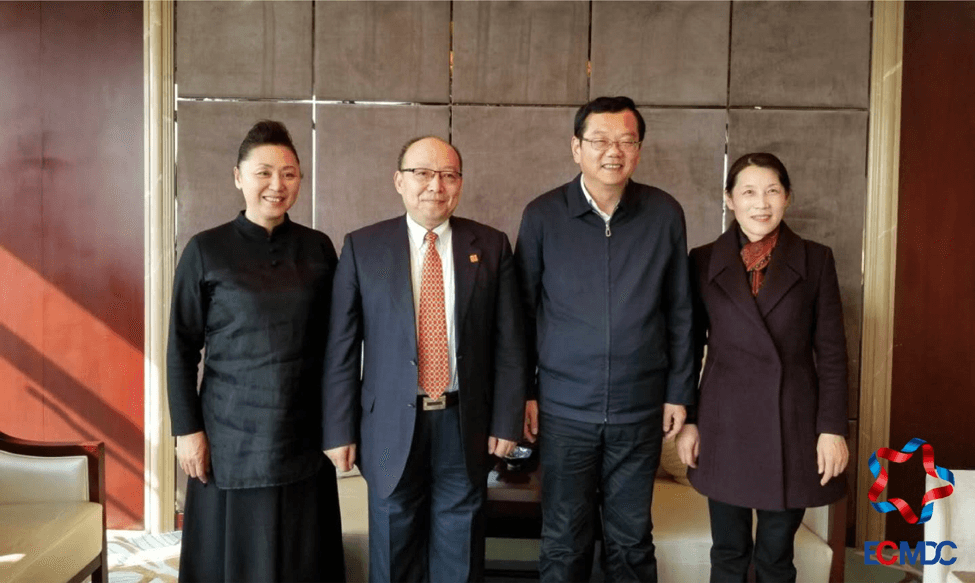 Zhang Yi , Chen Yang (2nd right), Ingrid Jiang (1st left) and Yang Weimin (1st right)
At the workshop held at the Yangzhou International Convention Center, the participants agreed that the project is in line with the requirements of the government for environment protection and sustainable development in related industries, beneficial to technical upgrade of enterprises, and being viable solution for turning scrap vehicles into a urban mine. During the visit, the project delegation visited the sole enterprise engaged in legal vehicle dismantling in Yangzhou, and discussed topics of common interests, share ideas and reached consensus with the company's executives.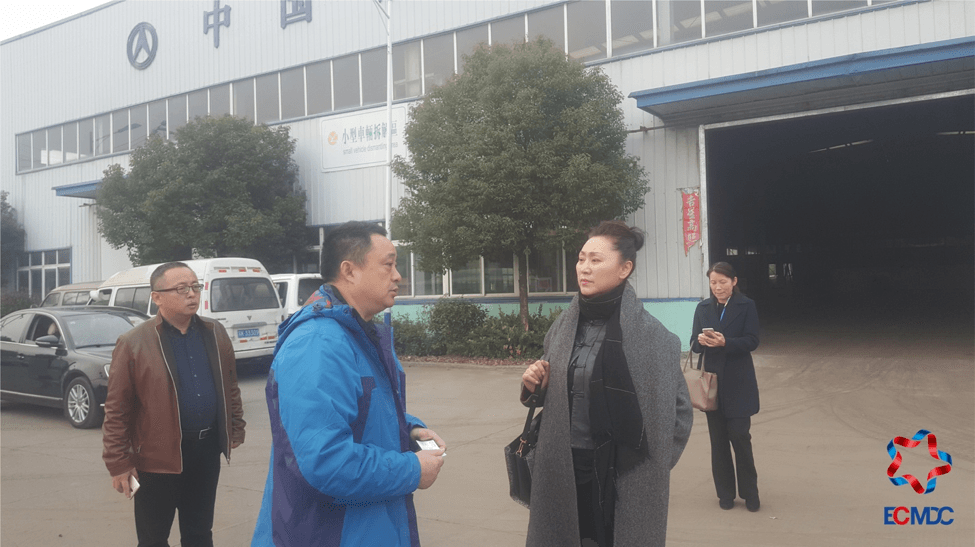 Ingrid Jiang visits the vehicle dismantling facility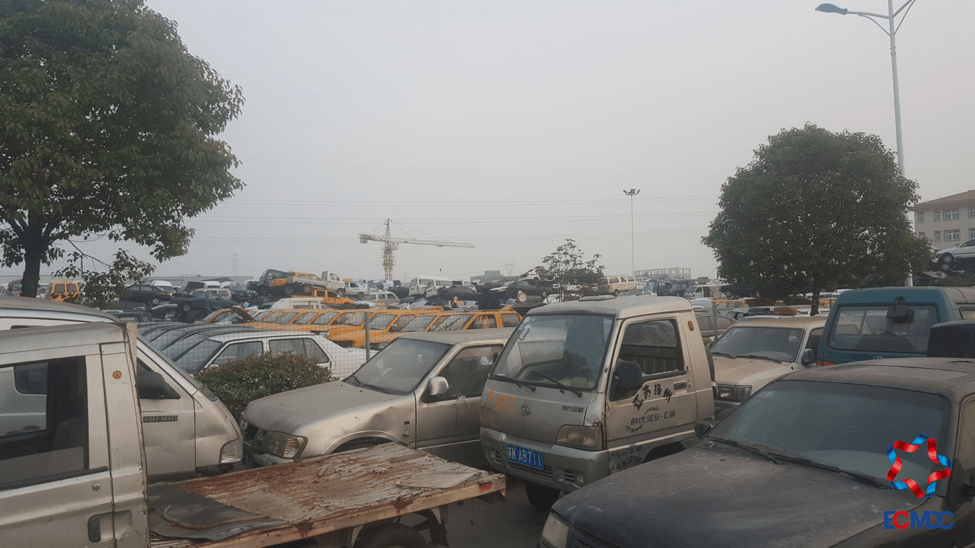 Vehicle scrapyard
As the exclusive agent of the most advanced vehicle dismantling equipment manufacturer in Germany, the project company under ECMDC is working with strategic partners to choose cities for sites by providing equipment and working capital. Following the principle of green and circular economy, it provides world-class recycling solution for the increasing challenges posed by scrap vehicles in China.
Related Link:
http://m.sohu.com/a/209187786_100005874